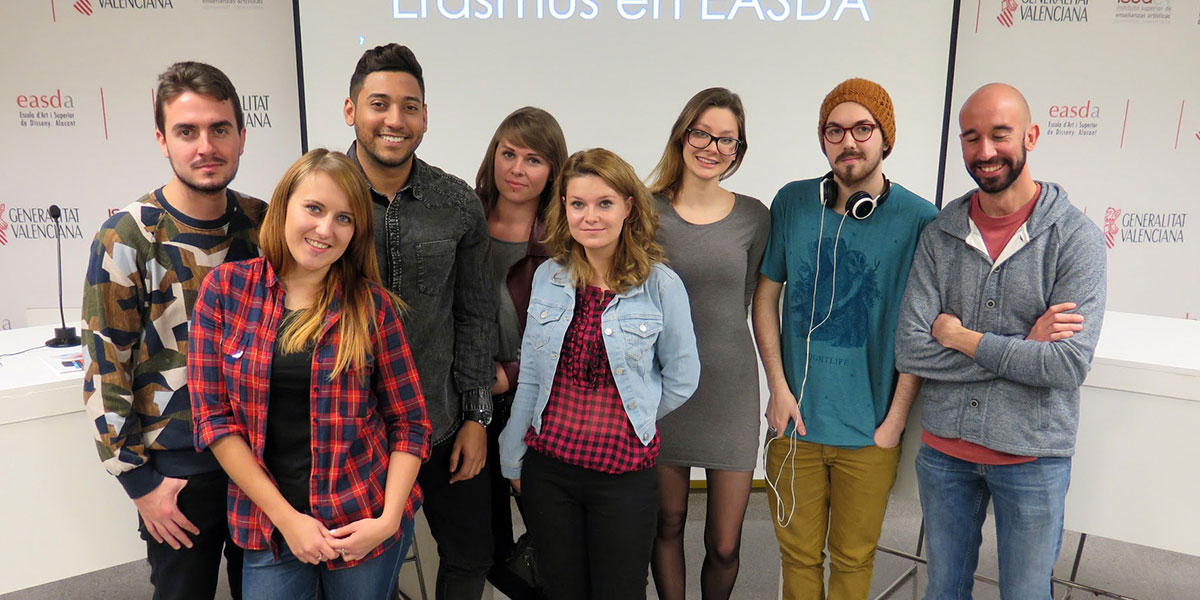 The Alicante School of Art and College of Design (Escuela de Arte y Superior de Diseño de Alicante, EASD.A) is a public institution dependent on the Generalitat Valenciana (the Regional Government), and it offers qualified instruction in the different areas of design, creation and the applied arts.
The EASD.A is located in the city of Alicante (Spain). It began in our city more than one hundred years ago, known as a center of artisans and managed by the City Council. In 1949,  the School of Arts Association was set up. It was in 1986 when the Law of Education  establishes the requirements for Schools of Arts.
The educational offering at our Center has since 2001 been organized on two levels: higher education of design and vocational training (according to the publication of legislation on Higher Design Studies in 1999). Since the 2010/11 academic year the EASD.A adapts the Higher Studies to the European Higher Education Area proposed by the Bologna declaration and gives the new Degrees of Design.
The goal of the Bachelor's degree in Design that are offered in our School, is to provide comprehensive training of professionals in three different areas of design (Product Design, Graphic Design, Interior Design and Fashion Design). We aim to train professionals who develop creative, technological and research capabilities, applied to industrial and aesthetic innovation, and who are able to contribute to solve the problems of design, and of improving the quality of production in all these areas. Contents are organized in four academic years (240 ECTS credits), including Final Course Project (FCP) and practicum, which leads to the obtention of the degree in Design, or "Titulado Superior en Diseño".
The Higher Training Cycles are courses that have a duration of two years and a period of internship in companies, plus a Final Cycle Project (FCP). These courses are designed to train professionals in the different fields or areas of the plastic arts and design: Interior Design (projects of decoration, ephemeral architecture), Graphic Design (advertising graph, illustration), Ceramic Art, and Industrial Design (models Design).
The EASD.A is a center belonging to the Instituto Superior de Enseñanzas Artísticas de la Comunidad Valenciana (ISEACV). The ISEACV aims to be a referent on Higher Artistic Education for the artistic qualities of theirs students and teachers. The objectives that guide this purpose are: to provide a quality education in Higher Educacion; promote mobility of students and faculty with other Universities of Arts and Design Education; promoting research, knowledge generation and its transference to business and society, and improve the qualifications of teachers. Thus the ISEACV will contribute to the development of culture and will contribute to achieve greater recognition and social prestige of the artistic education.